I am Dr Danielle Arabena, a descendant of the Meriam Mer people's in the Torres Strait.
I am a daughter, a granddaughter, a mother and a wife to my beloved.
I am the keeper of the crossroads between magic* and medicine.
Bringing together my extensive experience as a medical doctor and a shamanic healer, I stand at the crossroads between life, death, birth and rebirth.
As a Medical Consultant, Cultural and Women's Health Educator, and having reclaimed myself as a healer, I wish to be of service to you. I am passionate about sacred women's business – women and children's health, menstural wellness and child birth, Aboriginal & Torres Strait Islander health, wellbeing and holistic care.
Through my own transformation, formal higher education studies, trials and shamanic journeying, I have arrived into my true authentic Self as an Alchemic practitioner acting as a bridge between the two worlds… where magic operates within the scientific realm.
Alchemy relates to the perfection of the body and soul and the transmutation of one's Self into something more…
It is a process, believe me.
I want to listen to your story and a hold a loving, sacred, safe space for you to reclaim those hidden parts of yourself to become whole once again.
It can be heart opening, loving and humbling.
It can be wild.
It's a labour.
Elements of yourself will fall away and new aspects discovered.
*the use of the word magic is meant to be understood in a cultural context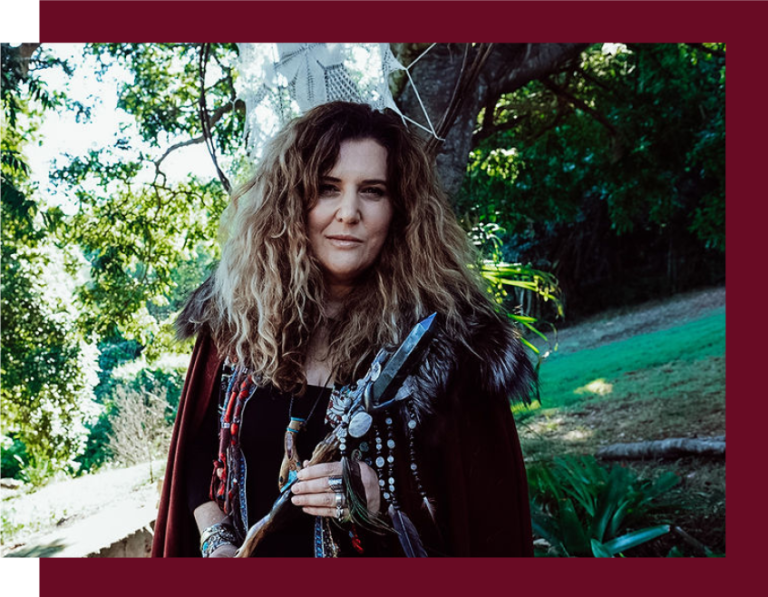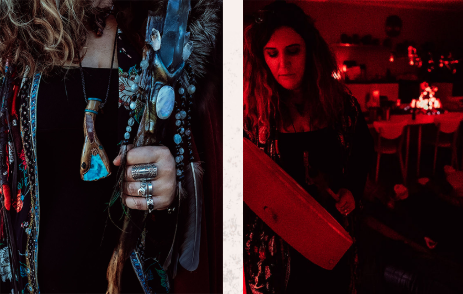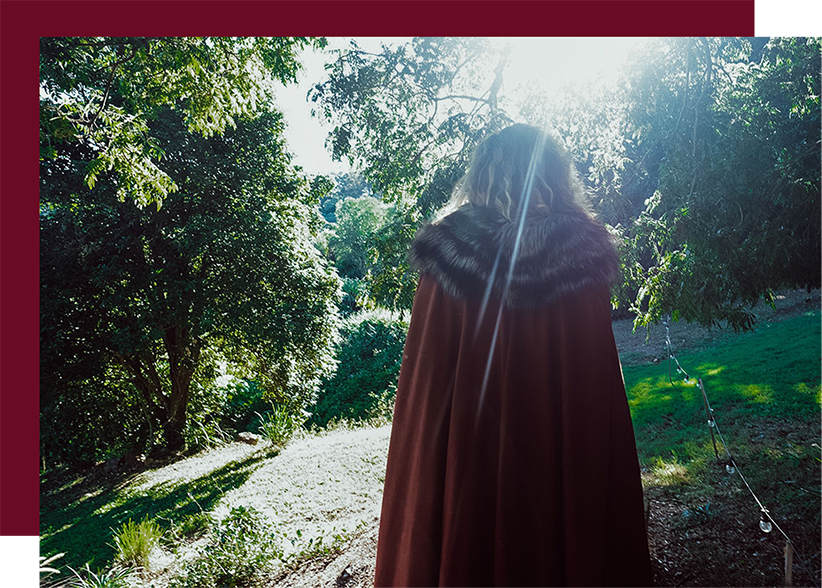 Are you feeling the call to connect to your Higher Self, to Spirit and your community?
With more ritual, more ceremony and more magic in our lives, we can connect fully to the Divine Feminine, the Divine Masculine, our community and our true self. 
Want to read more about my personal journey into medicine and shamanic healing?
I am here to guide you. To walk beside you. To act as your "spiritual midwife".
It's a birthing alchemy of your Self from the physical through to the spiritual. This is my offering to the world initiated through my Healing clinics, Holistic Pelvic Care clinics, workshops (including Birth Drum Alchemy), moon temple and meditation circles.
As a shamanic practitioner and teacher of women's mysteries, it is my strong-held belief that we must actively honour our sacred path as we stand before major crossroads, major altars or turning points in our lives.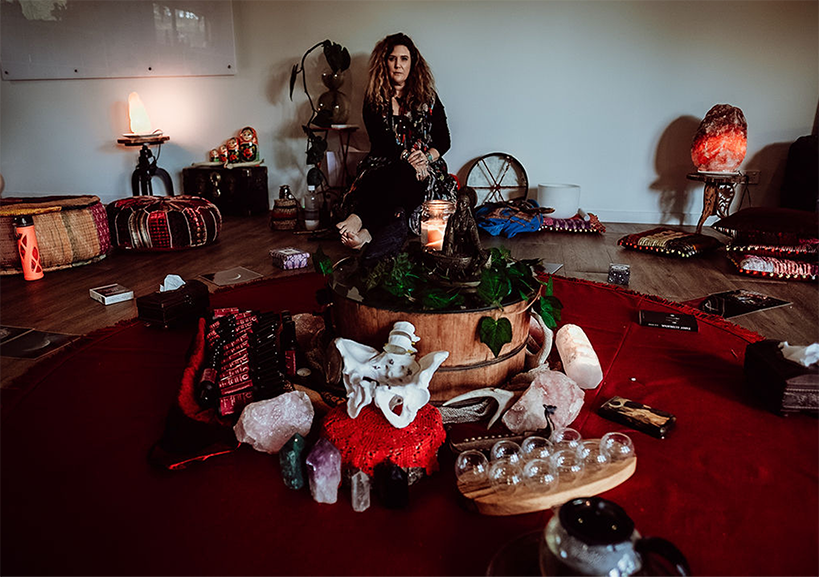 "My life has always been about service, compassion and healing."
Dr Danielle Arabena is a medical doctor, specialist, and educator, with a keen interest in women's and children's health, menstrual wellness, and childbirth. A GP of Torres Strait Islander descent, Danielle currently works at the Gold Coast Women's Health clinic, and offers workshops, healing sessions and consultations.
Danielle has a rich history in educating and supporting Indigenous students on their academic journeys, most directly as a University Tutor (QUT & ACU), Lecturer (TAFE), and Associate Lecturer (QUT). She currently mentors Indigenous GP registrars through the Royal Australian College of General Practitioners, and the Indigenous General Practice Registrars Network. Through the Australian Indigenous Doctors' Association, Danielle actively encourages students in remote and rural Indigenous communities to pursue a career in health.
As a Medical and Cultural Educator for General Practice Training Queensland (GPTQ), Danielle teaches registrars about Aboriginal and Torres Strait Islander health. Furthering her commitment to high quality healthcare for Indigenous communities, Danielle leads the GPTQ Indigenous Health Training team. The team run cultural immersion programs, produce short educational films, and record podcasts (hosted by Danielle).
An engaging and entertaining public speaker, Danielle has presented at several GP and Indigenous health conferences throughout Australia.
Danielle's journey towards medicine, while not direct, has been diverse in learning and experience. After achieving academic success at high school, Danielle was encouraged to study a Bachelor of Communications (QUT). She then trained as a massage therapist, and in feeling drawn to work with pregnant women, she undertook a Bachelor of Nursing (ACU), with the intent of becoming a midwife. Wishing to further deepen her medical knowledge, Danielle then completed her Bachelor of Medicine and Bachelor of Surgery (UQ).
Through a unique blending of her scientific training and professional experience, Danielle embraces an integrated approach to medicine, with a focus on holistic and preventative care. Danielle is an animal lover who lives on a mountain with her husband and has two daughters – one a medical doctor, and the other studying to become an Aboriginal health worker.
Education
Fellow of the Royal Australian College of General Practitioners
Bachelor of Medicine / Bachelor of Surgery – University of Queensland
Bachelor of Nursing – Australian Catholic University
Bachelor of Communications – double major in Public Relations and Film & Television – Queensland University of Technology
Massage therapist – various modalities – Swedish, reflexology, infant massage
First Australian doctor trained in Holistic Pelvic Care ™
Professional Recognition
Queensland nominee / finalist for GP Registrar of the year
Limelight award winner (Student)for International leadership award for excellence
Served on the board of the Australian Indigenous Doctors association for 8 years
Community Involvement
Visited rural communities, school and community visits to encourage Aboriginal and Torres Strait Islander students to consider career in health
Currently works with local Aboriginal and Torres Strait Islander communities and Elders to deliver medical and cultural education to GP registrars, supervisors and educators