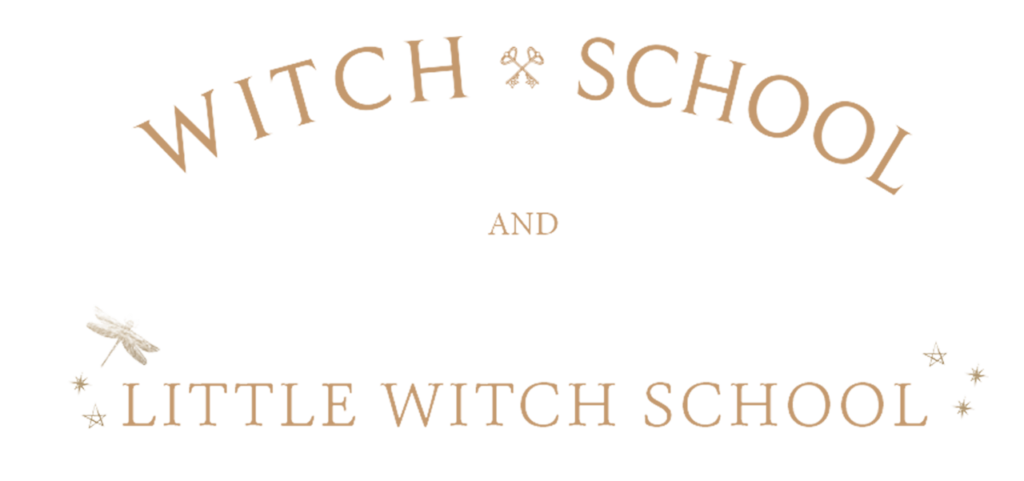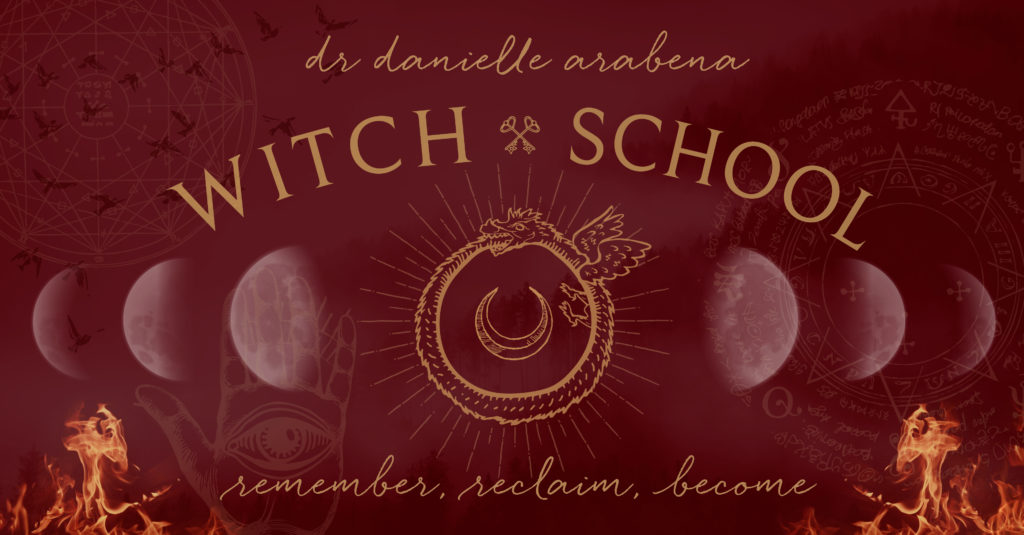 27th July - 31st July 2020
Clear Mountain, Brisbane
Witch School is a deep dive into alchemy, fire and brimstone. 
The only mystery school of its kind where we are held into insight into the science of the witch. The intense magic and awakening that happened to every person who attended the 5 day immersive event is unbelievable and we are all still trying to find words to describe what happened.
Some words from 2019 Witch School women....
"Danielle is a maestro of the most decadent kind. Her ability to meld the science of the world and medicine of self, is otherworldly.  Her humour, her warmth, her nakedness and her ability to nurture the activation in the way she uniquely does…is pure fucking magic."
"She is a gift, she will bring the gifts out of you. Do not hesitate to work with her."
"Being held in this space is something i'll never forget. I have been activated in a soul charged, life changing way. I see clearly, I feel powerful and I'm not the same person I was when I walked through that portal. If you feel  a call to attend witch school, don't ignore it. Thank you Danielle."
"Words cannot convey the magic that is Witch School. My soul has transformed and evolved immensely since. It has deepened the magic that I always knew I held within, and guided me to step out into the world as the true me."
Get your Priestess Activation on at the next Witch School in 2020. 
Remember. Reclaim. Become.
Total cost of this 5 Day Immersion is $3999 (Prices are in AUD and payment plans available)
Do you feel the call?
Book your spot now via the Deposit Payment Link below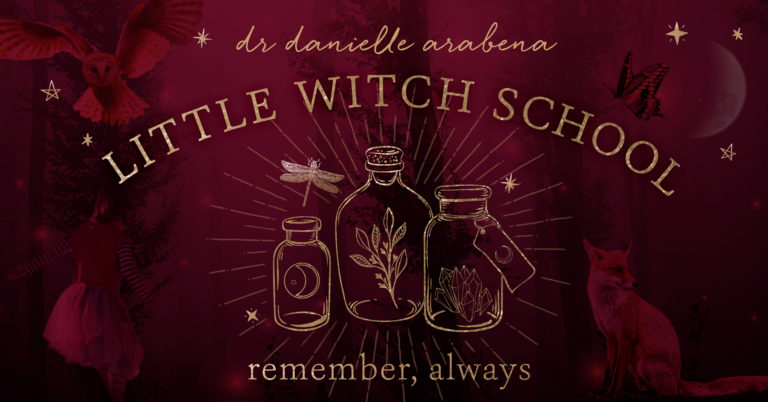 Little Witch School 2020 Clear Mountain, Brisbane
As witches we have experienced lifetimes of presecution. And we have struggled to remember and reclaim our innate power. We have been in systems that only serve to disempower us. To keep us quiet and little. 
What are the stories that you have been told and sold about you and your magick? What is the legacy we are having on our children? You cannot trust your intuition? You are powerless? You are less?
Over the years we have watched our own, and our children's light be turned down. 
Fairies aren't real. Magick doesn't exist. You are just seeing things.
But imagine if we kept our Priestesses awake. That they didn't have to dim their light, they knew there were people who believed in magick and the unseen. They could remember the gifts they came into this life with…
We need theses Priestess to remember so they can do the big work they are here to do. All of humanity needs them.
Little Witch School is a year long program celebrating the turning of the wheel, healing, energy work, learning about our bodies, plant magick and yes fairies, mediation, Yoga, power animals…..
Little witch school is a little mystery school for 5-8 year old girls.
I am using my power and position to ensure that the priestesses coming don't forget their gifts and their life mission!

 The 2020 Brisbane Little Witch School will be kicking off Wednesday 22nd January 2020, before the school year recommences and all other gatherings throughout the year will be held on Saturdays.
DATES:
January – Wednesday 22nd
March – Saturday 21st
May – Saturday 2nd
June – Saturday 29th
July – Saturday 25th
September – Saturday 26th
October – Saturday 17th
December – Saturday 5th
INCLUDES:
– 8 x 3 Hour Sessions throughout 2020 aligning with the Sabbats
– Little Witch Starter Pack
– Craft & Science Activities
– Kids Yoga Sessions
– Curriculum Extension Activities / Worksheets to take home
– Guest Teachers
– Storytelling with Aboriginal Elder
Total Cost – $1200
Deposit amount: $200
Balance via payment plan in 2020
We believe!
Follow the link below to pay your deposit for Little Witch School 2020
Sign up to be notified of Witch School and Little Witch dates and events