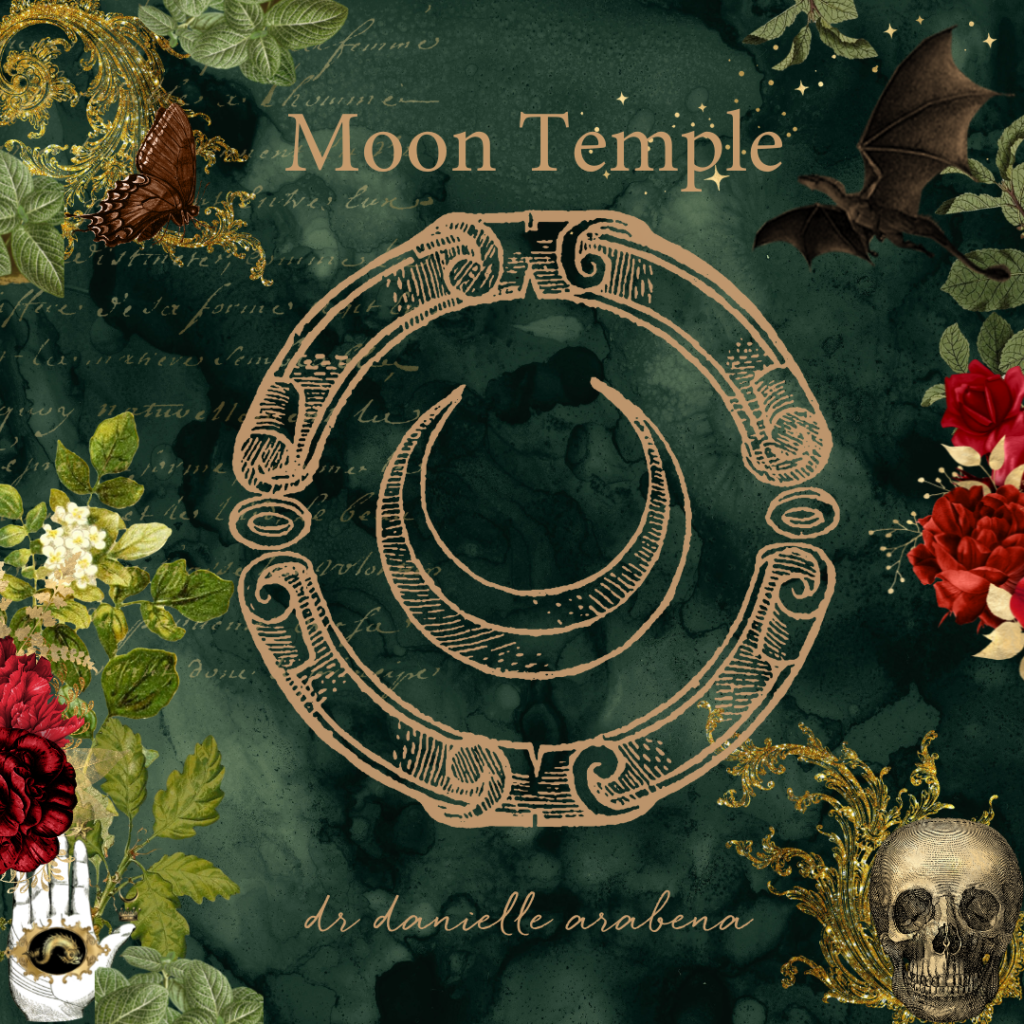 Join us for Moon Temple – to honour the cycles on the Moon, connect to the goddesses, sit in circle with women and take Shamanic journeys with Dr Danielle Arabena.
Bring a plate of food to share, a journal, an eye mask and a yoga mat if you have one.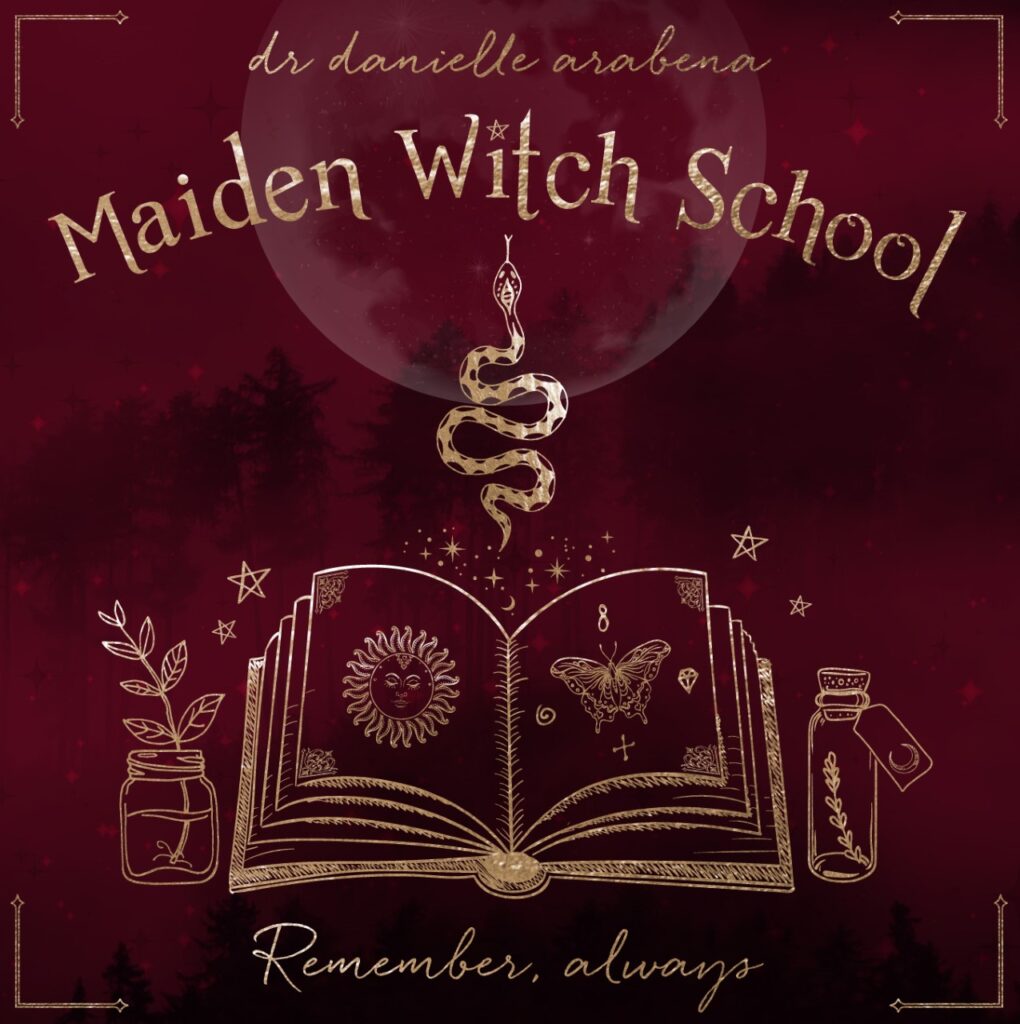 VIRTUAL Maiden Witch School
Maiden Witch School celebrates the turning of the wheel. During each session we will explore the basics of magick 101, including healing and energy work, plant magick, Indigenous knowledge in caring for our Mother Earth, meditation, Yoga and power animals. 
We learn about the deep honouring of Mother Earth and to practice our magick safely. Importantly, we will understand science and the physiology of our body systems and how to honour our cycles in mirroring the Earth's cycles. 
Maiden Witch School is a mystery school for 9 – 12 year old girls and this event is held online via Zoom.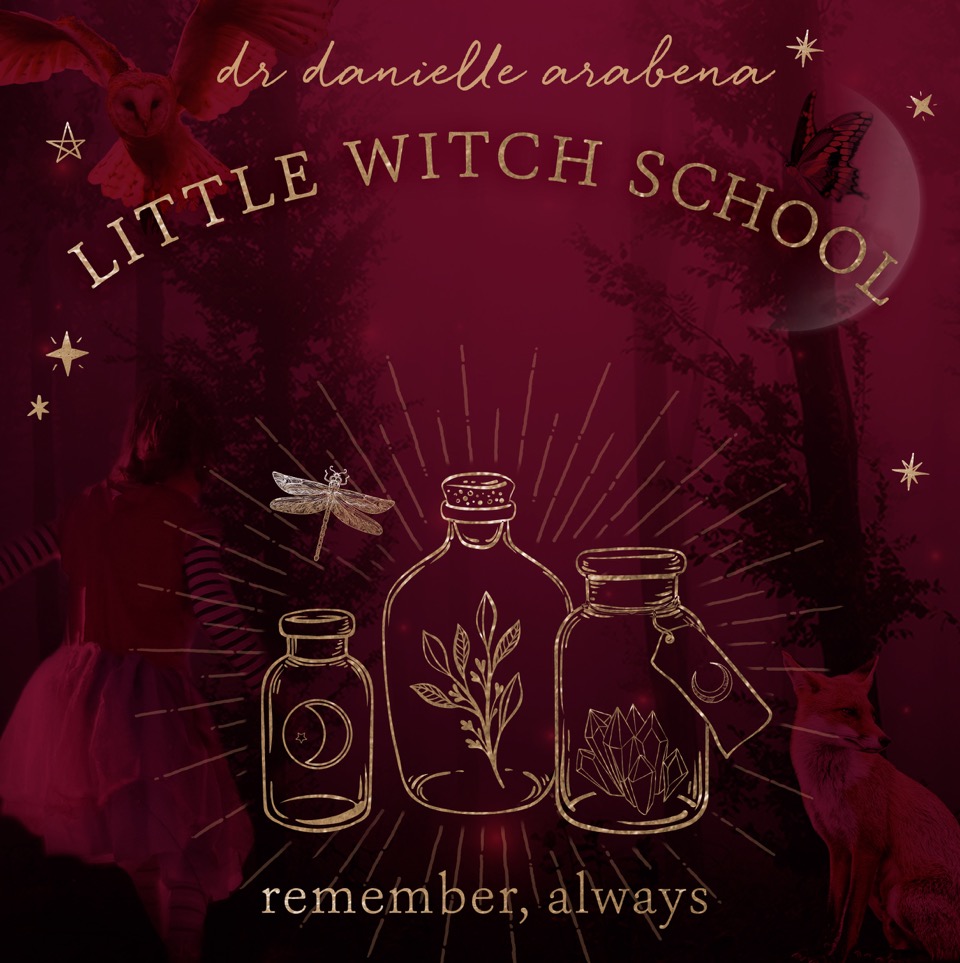 Little Witch School celebrates the turning of the wheel, healing, energy work, learning about our bodies, plant magick and yes fairies, mediation, Yoga, power animals. Little witch school is a little mystery school for 5-8 year old girls and their Parent / Guardian.
Be notified of upcoming Events, Workshops and available healing sessions
This workshop? Can I just say....wow. Danielle is the real deal -I call her my "witch doctor" -which is exactly what she is! She is so down to earth, relatable and no bullshit real world mixed with fiesty witchy wisdom.... I won't lie. This workshop really challenged me. I connected so many dots I had never focused much on before in my life and it really helped me to birth the latest incarnation of my spirit -as a very supported and balanced wise woman. I absolutely loved sitting in circle and seeing how different all our birth stories were and how they connected to the drum medicine we uncovered. When making my drum, I encountered a few challenges which really reflected my life story, but also uncovered so much magic within me through our journey work which I'm super excited to explore further when the time is right. Hearing the sound of my drum being played for the first time was pure joy, i actually can't believe I made it! So proud of myself! I consider myself a creative person, but not very patient- so this was something that really gave me the best of both worlds. It really is something special and is one of those once in a lifetime things I'll cherish forever!
I went into this workshop not really knowing what to expect and a little hesitant to bring up things from the past that I had buried, but after two transformative days with Danielle, filled with love and support, I left feeling much lighter. The process itself was full of challenges but I came out the other side with a deeper understanding of self, of my journey and i know a deep healing has begun. For someone who is not really into arts and crafts, this drum is truly the most amazing thing i have ever created with my own hands, and I feel so proud when I look at it, and I know the sound it makes as I play it is just for me. It's a truly magical experience and if you are lucky enough to get the chance to have this experience for yourself, I strongly encourage you to take it!
"Imagine a space where women in medicine can gather for there own well - being, healing and self care? A safe place to share and be nurtured? Well, it's here! As a doctor I've found it hard to find a place where medicine, reflection, vulnerability, and spirituality can mix for the purpose of connection and personal growth . It felt incredible and surreal to sit in a room of female doctors (a variety of GPs, obstetricians, palliative care specialists and more) and share so freely. Being able to 'check in', tell stories and experience mindfulness -based practices was what it's all about. I met amazing women whose support and connection were palpable. Thanks again Dr Danielle for creating this unique space!